Award-Winning Performance Hoodie
All Seasons. All Conditions.
Imagine your favorite sweatshirt, then make it wind & water resistant.  That's the Kula.
It's our go-to, high-performance hoodie: the "Swiss-Army knife" of hoodies, if you will.
We often debate whether it's a jacket or a sweatshirt. In reality, it's both.
The Kula goes with us everywhere: the beach, the office, the gym, on the plane and everywhere in between.
Put simply, it's the only hoodie you'll ever need.
WHY WE BUILT IT
The design challenge was simple: The Kula had to be that one, go-to garment you grab when you leave the building for the day. That's a big ask, but we believe it delivers.
The Kula feels like your favorite sweatshirt, yet performs like a jacket. It's highly breathable, yet it's wind, water & abrasion resistant.
Bluesmiths' fit, construction & timeless design mean that The Kula has you covered whether you are at the beach, on the boat, traveling, heading to the office or hitting the gym.
A favorite of our team and our customers since 2012, The Kula will quickly become your go-to, everyday garment.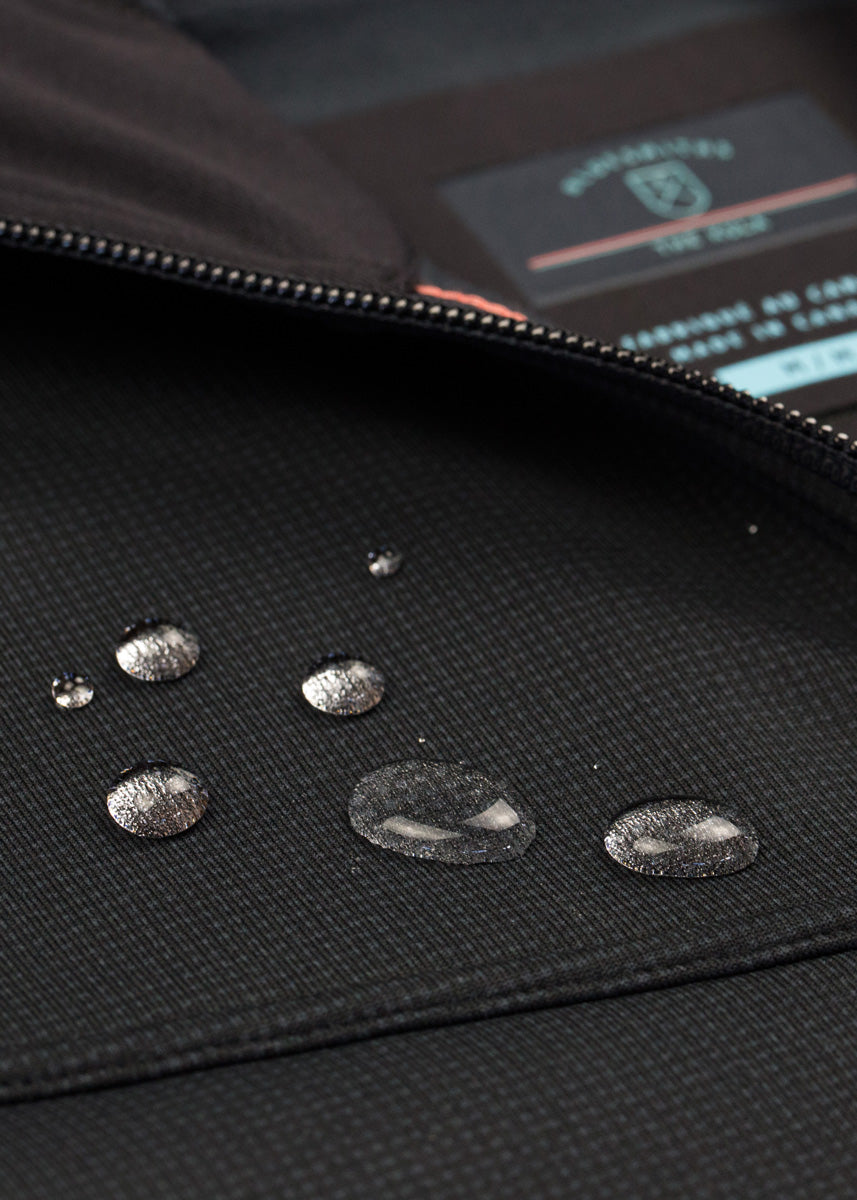 Polartec WindPro Hardface
Wind and Water Resistant Fabric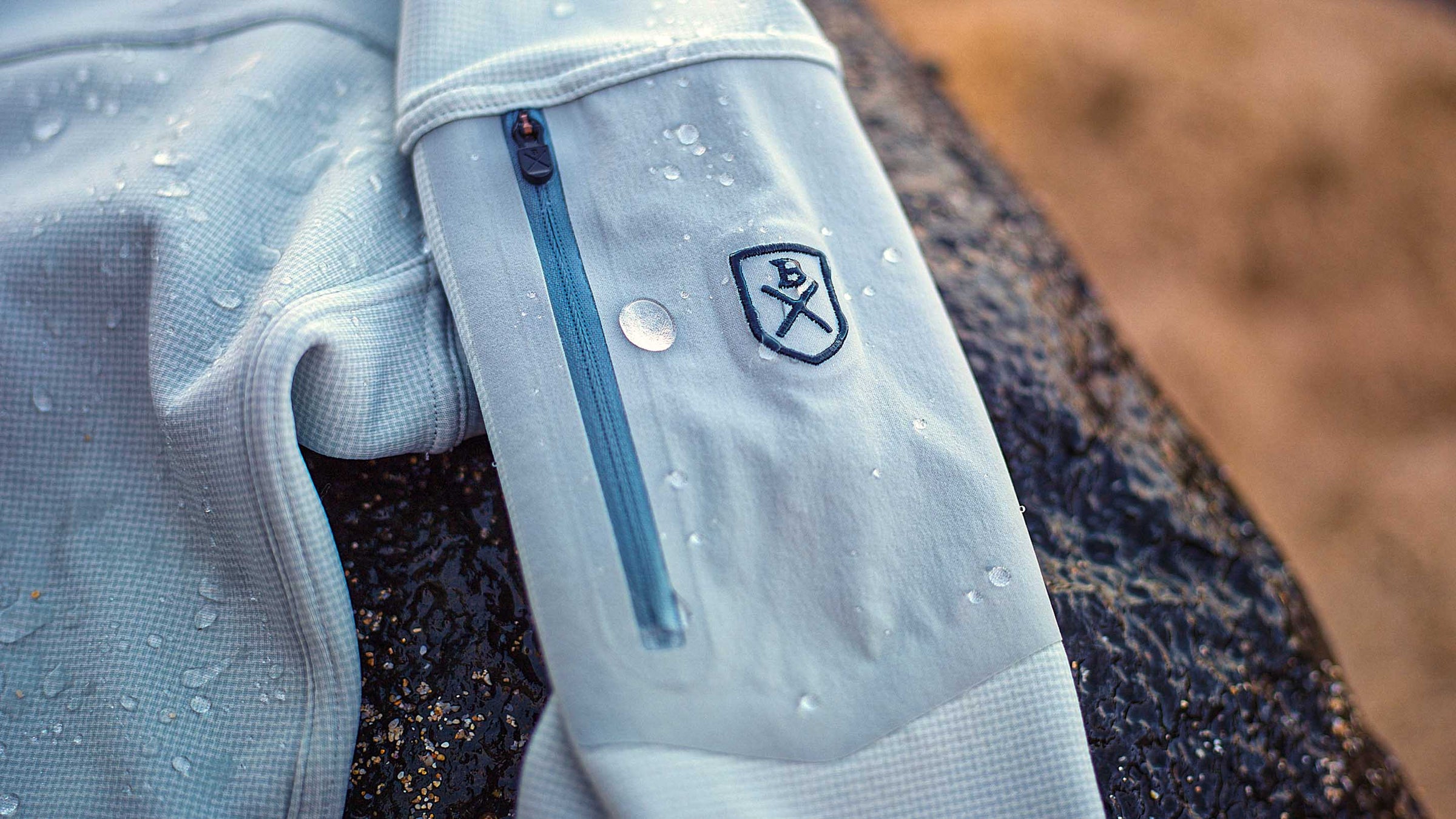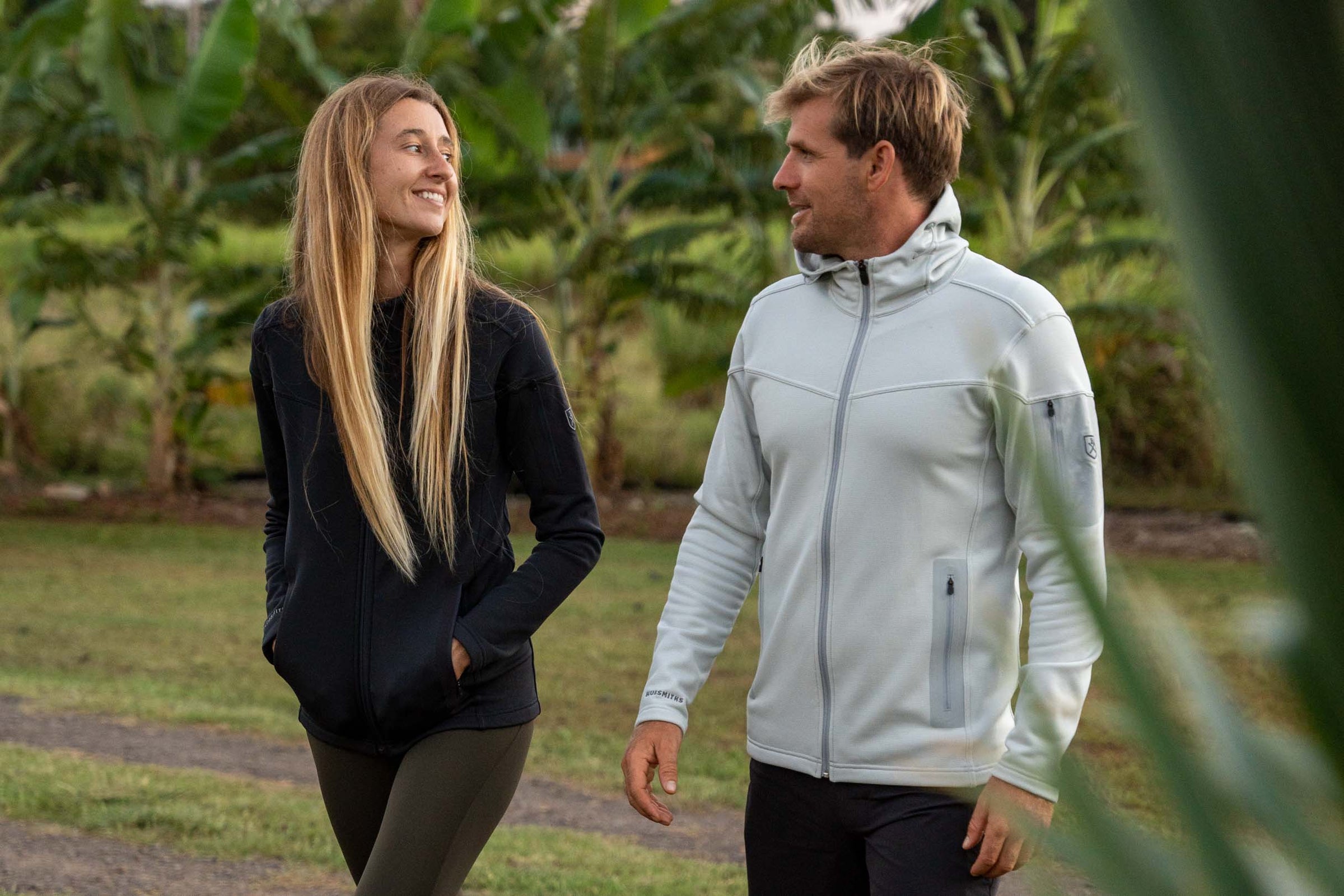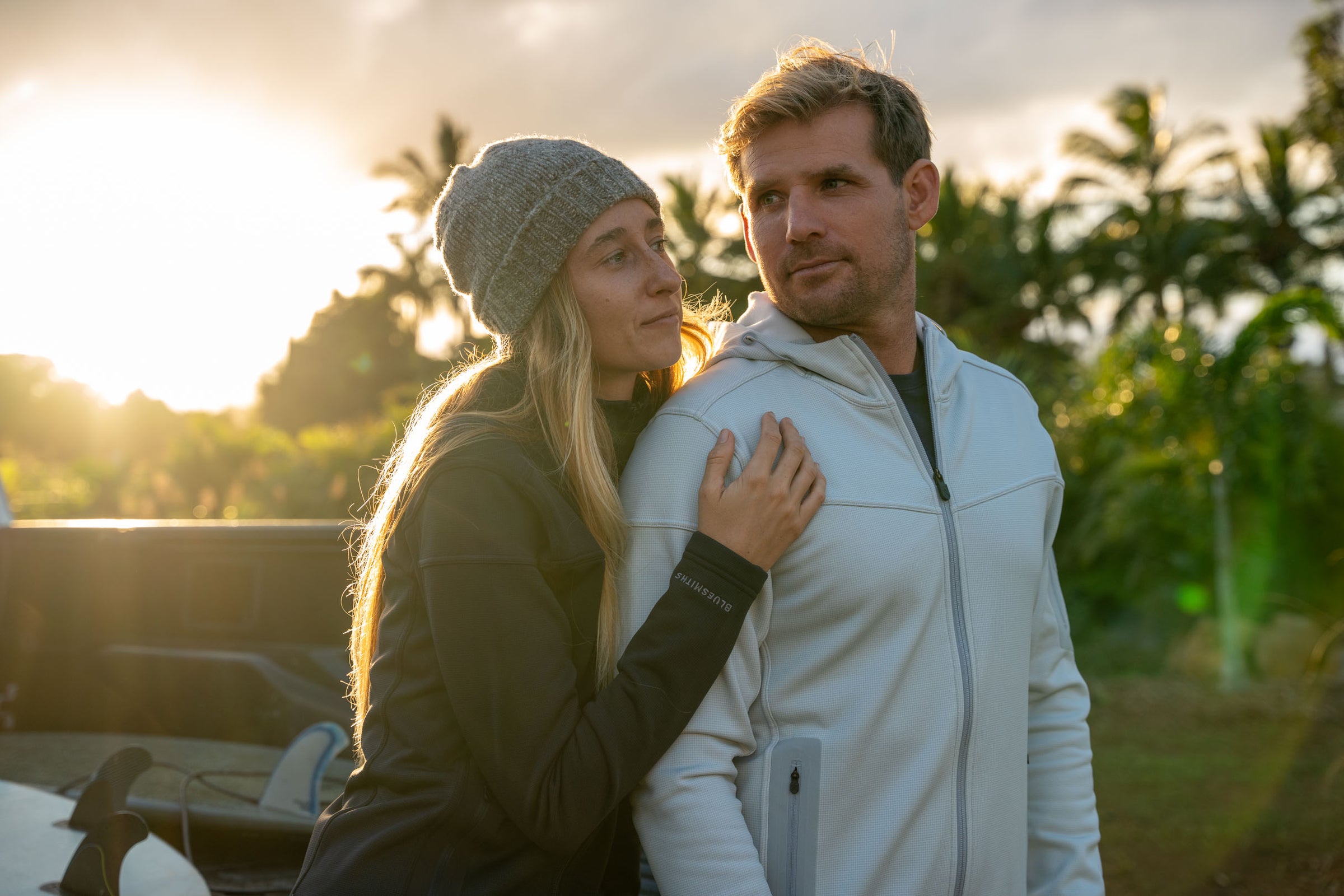 Men's Journal
GEAR OF THE YEAR
"The Bluesmiths Kula Hoodie elevates the sweatshirt to near perfection with a tailored cut that hugs the body in a wind- and water-resistant Polartec fabric, making it the ideal layer for when you come in from the surf and the sun starts to set."
BEST HOODIE EVER

This is by far the best hoodie I ever had. Such great quality, I threw all my old ones out. Very well crafted and well worth the money

Mike J.
THE MOST IMPORTANT HOODIE FOR BEFORE AND AFTER WATER SPORTS ACTIVITIES!

The Kula Windpro Hoodie is beyond fabulous…What a great piece of "equipment" to add to your sports wardrobe.

Craig S.
MOST VERSATILE ZIP HOODIE!! 

This jacket works for great range in temps. The zipper allows for easy on/off and venting, and the hoodie really adds to the warmth factor when needed...was amazed how this piece shedded rain, impressive. Love this Kula!!

Joseph B.
The hoodie is light weight and warm. It fends off the rain and wind and was warmer than I expected. I have not worn my other hoodies or jackets since it arrived. I am hooked!!!

Matthew R.
Amazing, this jacket is the ideal blend of comfort, style and function. A perfect gift and Bluesmiths's customer service was above and beyond.

Sharon P.
EXCEEDS EXPECTATIONS

How can this be both so light and so warm? It will be a wardrobe staple moving forward.

Michael S.
It is the best all-purpose athletic jacket made. It is thin but warm, keeps me dry in light rain, excellent wind-blocking, fitted and flexible for ease of movement in all directions.

Rebecca A.
BEST HOODIE ON THE PLANET

Fully waterproof, lightweight, warm up to temps in the 50's with a t-shirt. Block the wind well too. This is my new go to hoodie that goes with me everywhere.

Sean S
Comfortable, warm and looks good at every wearing. Can't miss purchase.

Jerry K.
As Featured In