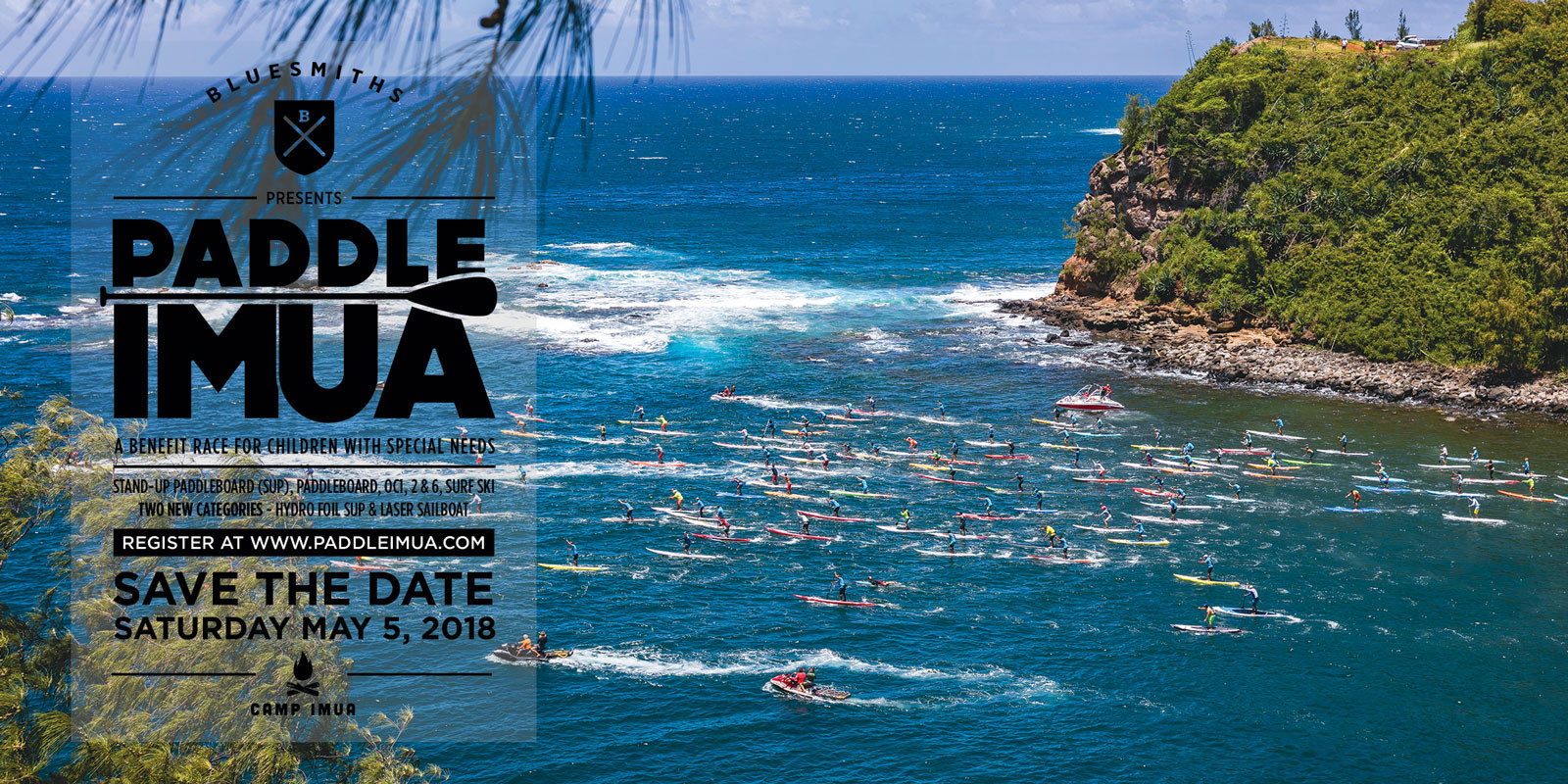 Bluesmiths Paddle Imua - What's it all about? 
Watch the movie to the left to learn more!
It's a 10 mile paddle, sail and hydro foil race along Maui's legendary North Shore. The course is the famous Maliko Downwind Run and the race is run for the benefit of children with special needs.  
The event is unique and attracts paddlers, sailors and hydro foil SUPers from Hawaii and all over the world.
As always with Bluesmiths, expect some ocean firsts: We believe the event on May 6th represents the the first mass participation hydro foil SUP race. Check back for updates!
All profits from Bluesmiths Paddle Imua gear below goes to benefit children with special needs.  
LEARN MORE or DONATE at paddleimua.com